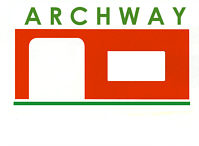 Archway Development & Consulting Ltd
54 High Street
Bovingon
Herts HP3 0HJ
Tel 01442 817217
Fax 01442 879647
email here
Registred in England
Company No 3326461
Registered Office
C21 Herbal Gardens
9 Herbal Hill
London EC1R 5XB

ARCHWAY 1993-2007 Archive pages
PMS Scheme
| | |
| --- | --- |
| Dacorum Alliance of Small Practices | |
Archway Surgery joined forces with 2 other practices to form a pilot site, now called a PMS scheme, developing services on a group basis within Dacorum Primary Care Trust. The application for this Personal Medical Services anticipated the changes in the NHS National Plan published in July 2000, which singled out small practices for PMS status.

Our PMS Pilot started in April 2001. We now have extra nursing time and extra medical time, which brings us into line with group practices. Our combined list size is around 8000 patients.

Personal Medical Services is a different methods to contract for Primary Care, under the Primary Care Act of 1977. PMS was one of the last enactments of the last Conservative Government. PMS contracts has been taken up by the current Government. We suspect that it was seen as a way to develop new contracts for all GPs who have a GMS contract.

Most G.P.s were paid by complicated regulations bound in a red book under GMS, General Medical Services. The Government is changing this to a contracting system more directly related to health gain for all GPs, from 2004, but may be even more complicated to administer.

In March 2003 that new GP GMS contract was published. This had many features of our Archway Surgery's current PMS contract. The contract would apply to all the remaining GMS practices. This new contract has been accepted by the profession. It will not affect our PMS status which we now know will continue after 2004. We are a PMS Scheme rather than a pilot.

In 2005 Dr Andrews, retired. The PMS Gouping was able to seek a replacement, and Dr Andrew's surgery was taken on Dr Olumuyiwa Ojo-Aromokudu (Dr Ojo) and thanks to PCT support the Red and White House Surgery has moved to new premises in Gossoms End. We intend to develop surgical services there.




Application for PMS Pilot