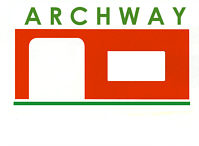 Archway Development & Consulting Ltd
54 High Street
Bovingon
Herts HP3 0HJ
Tel 01442 817217
Fax 01442 879647
email here
Registred in England
Company No 3326461
Registered Office
C21 Herbal Gardens
9 Herbal Hill
London EC1R 5XB

ARCHWAY Archive pages out of date
Register At this Practice on Line. GOTO WWW.ARCHWAYSURGERY.CO.UK
You have to live in this area of Hertfordshire if you wish to register as a NHS patient.
You can do so on line or call in at the surgery.
Other patients, living outside the area, or registered elsewhere, can have medical opinions on a private basis.

To register as NHS patient you need:
Full Names

Date of Birth

NHS number (not essential)

Address and post code

Telephone numbers

Address, name or clinic name and town of your last NHS General Practioner

Your last address, the same area as your last G.P.

Download leaflet for Local Printing