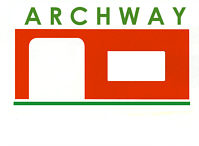 Archway Development & Consulting Ltd
54 High Street
Bovingon
Herts HP3 0HJ
Tel 01442 817217
Fax 01442 879647
email here
Registred in England
Company No 3326461
Registered Office
C21 Herbal Gardens
9 Herbal Hill
London EC1R 5XB

ARCHWAY 1993-2007: Archive file
District Nursing Services
The Team of District Nurses attached to the surgery are in daily contact with the surgery, either in person, or on the telephone. They provide skilled nursing assessment, care and treatment to all age groups. In particular, to the housebound, those at risk or who need general care following hospital treatment. They are in regular contact with the Doctor, and give valuable help and advice to patients. Often they are involved in referring and arranging help from social services and other agencies. They all carry Pagers and can be contacted through the surgery or on their special paging number. Their normal hours of working are from 08.30 am to 5.00 pm every day of the year.

The Twilight Service is an extension of the District Nursing Service to provide evening nursing care to certain referred patients. This service is available every day between the hours of 6.30 pm and 10.00 pm.

MacMillan and Iain Rennie Nurses are also available for the very sick patients wishing to remain at home for the last months.

Home Care

Dressings

Services for the Disabled

Terminal Care at Home