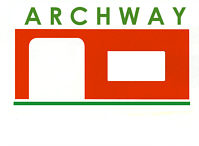 Archway Development & Consulting Ltd
54 High Street
Bovingon
Herts HP3 0HJ
Tel 01442 817217
Fax 01442 879647
email here
Registred in England
Company No 3326461
Registered Office
C21 Herbal Gardens
9 Herbal Hill
London EC1R 5XB


ARCHWAY
Midwife and Antenatal Care
The Community Midwife, Helen Curtis holds a clinic at the surgery every Tuesday afternoon. Otherwise you can see the G.P. during the surgery at your convenience, although Tuesday is the preferred day because the Community Midwife, Helen Curtis, is also here then. Most of your antenatal care will be at the surgery, alternating between the midwife and the GP.

Home Deliveries. The shortage of midwives has reduced further the number of home deliveries locally. There is a new low risk Unit at Hemel which is proving very popular may also be reducing the number of home births.

Most deliveries take place at Watford General Hospital.

Postnatal
An eight week postnatal check and Eight week baby check can occur at the same time with a double slot with the Pippa Washbourne and myself The first Immunisations are carried out at this time.


Main Delivery Centre is at Watford General Hospital
Low Risk Delivery suite is in Hemel Hempstead

Home Delivery in suitable cases is limited


Payment Methods:
Discover, MasterCard, Switch Debit Cards, Visa, Cheque, backed by Guarantee Card
---