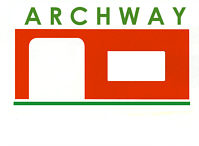 Archway Development & Consulting Ltd
54 High Street
Bovingon
Herts HP3 0HJ
Tel 01442 817217
Fax 01442 879647
email here
Registred in England
Company No 3326461
Registered Office
C21 Herbal Gardens
9 Herbal Hill
London EC1R 5XB

ARCHWAY 1993-2007: Archive file
Health Visitor
Child Health Surveillance:
The Health Visitor, Jane Grant, is attached to the surgery.

She visits all new babies and runs the Child Health Clinic at the surgery. She sees patients at the surgery Monday Mornings and Friday Mornings. There is also a Child Health Clinic at Bovingdon Memorial Hall, High Street, Bovingdon, between 2.00 - 4.00 pm on Tuesdays, EXCEPT the 2nd Tuesday of each month, when it moves to Chipperfield Village Hall, The Common, Chipperfield, (2.00 - 4.00 pm).

Formal assessment of child growth and development is offered at 8 weeks, 8 months, 21-24 months and 3 years. Please book an appointment for these checks. These checks may be performed either at home or at the surgery.

Immunisations are undertaken by the practice nurse or by our Health Care Assistant Sue Kinchin

Jane Grant's direct line at the surgery is 01442 832128

Jane Grant offers a Private Baby massage service: details are at http://www.massage-your-baby.co.uk/



For Families with children under 5 years


Child Health Surveillance:
Health Visitor, Jane Grant, (jane.grant@bulger.co.uk)
is attached to the surgery. She visits all new babies and runs the Child Health Clinic at the Memorial Hall in the village 2.00 - 4.00 pm on 1st, 3rd & 4th Tuesday of the month. (No appointment necessary).
Formal assessment of child growth and development is offered at 8 weeks, 8 months, 21-24 months and 3 years. A reminder will be sent when these are due so you can book an appointment with Jane for these checks. These checks may be performed either at home or at the surgery.
Jane Grant's direct line at the surgery is 01442 832128 and a message can be left on the answerphone if she's not available.