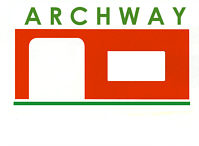 Archway Development & Consulting Ltd
54 High Street
Bovingon
Herts HP3 0HJ
Tel 01442 817217
Fax 01442 879647
email here
Registred in England
Company No 3326461
Registered Office
C21 Herbal Gardens
9 Herbal Hill
London EC1R 5XB


ARCHWAY 1993-2007: Archive file
Repeat Prescriptions
We try to avoid many repeat presciptions as your medication should be reviewed.
Regular recalls at 3 or 6 moths intervals

The Nurse can review Blood pressure and Peak Flow checks

Keep the latest prescription counterfoil

Repeat Prescriptions:
We are not keen on repeat prescribing. We prefer to assess your condition by seeing you when your medicines run low. To avoid too many visits to the surgery we may give you a longer supply of medication. We should attempt to keep the tablets in phase with each other so they all run low together. For some conditions repeat prescriptions are sensible. Note that it may take a full working day to process such a repeat prescription. Keep the computer printout, the prescription counterfoil, that comes with the prescription. This lists the drugs you are on, or have had recently, and has a date by when I expect to have seen and reviewed your medication. You can show this paper to hospital doctors. For a repeat prescription drop round, post or fax the tear off slip, ticking the items required. Please don't phone in for repeat prescriptions since this jams up the phone lines and phoning can lead to errors.




The Repeat Prescription System
Regular review

6% of Hospital admiissons are doctor induced disease

Don't hoard drugs