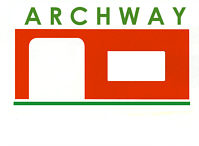 Archway Development & Consulting Ltd
54 High Street
Bovingon
Herts HP3 0HJ
Tel 01442 817217
Fax 01442 879647
email here
Registred in England
Company No 3326461
Registered Office
C21 Herbal Gardens
9 Herbal Hill
London EC1R 5XB
ARCHWAY's
Consultancy on NHS Issues and Contracting
Providing consultancy, often as a subcontract to others. on NHS policy issues
Connecting For Health (CfH)

NHS Hospitals

Private Enterprise
GP Surgeries. PMS and GMS.
APMS contractors
Practice Based Commissioning
We give provide services for within and outside the NHS practical advice from the coal face of primary care. We have experience of inner city and country NHS general practice. Also considerable experience in IT developments within NHS, and practical experience of providing services and secondary patient care to the NHS as private companies. We also have exeperience in prison medicine.

In recent years we have provided consultancy on APMS bidding for practices and companies where we have no conflict of interest

We have been on both sides of the bidding process, and recently won for ourselves an APMS bid.
Consultancy
---