DXpeditions by Default
<![if !supportLists]>· <![endif]>St Helena ZD7GB June 2021-25th September 2021
<![if !supportLists]>· <![endif]>Falkland Islands VP8DPD 2016 and 2020
<![if !supportLists]>· <![endif]>Maritime Mobile Radio 2013 G3WIP/MM. (0 deg N-S-E-W)
<![if !supportLists]>· <![endif]>Antarctica Casey Station 2012 and 2013/4 VK0GB
<![if !supportLists]>· <![endif]>ZD9DR Tristan Da Cunha 2011 (alas QRT)
<![if !supportLists]>· <![endif]>VP0GP  South Georgia.   Not yet!
<![if !supportLists]>· <![endif]>GM3WIP when doing locums on the Island of Yell, Shetland 2016-2021

Home pages
Contact
<![if !supportLineBreakNewLine]>
<![endif]>
GM3WIP Island of Yell 61 deg North, IOTA  IP90LO  2 weeks three times year
| | |
| --- | --- |
| <![if !vml]><![endif]> | <![if !vml]><![endif]> |
I am active when doing locums as a GP on this Island.  In recent years I have also taken my QO-100 satellite kit with me.  There is a long wire and ATAS 120 plonked on the ground.

ZD7GB June to 25th September 2021
At two weeks' notice I was asked to go to St Helena (IH74DB) as a remote medicine GP doctor. I was expecting the work level to be like that I had in Falklands, which was busy, pleasant, with time to play ham radio. St Helena was not like that. There was no off duty. I had not worked so hard since a junior doctor in the late 1970s.
Bruce Salt ZD7VC had arranged for my license before I arrived and helped me set myself up.
St Helena is well served by a few active hams, but they were not using LotW. I would be in demand.
No ZD7 at the time was on the QO-100 satellite so Francisco Costa, CT1EAT/M0HOJ contacted me as I was packing and asked if I wanted to use the satellite on St Helena. I had never heard of QO-100, nor did I know there was such a thing as a geostationary ham satellite. He sold me kit and taught me the basics. I am not sure why I found it so difficult looking back, as the bleeding obvious is, well, obvious. I could only use about 20kg for radio stuff as baggage allowances are restricted. On arrival on St Helena, despite a request for higher housing, I was put in a quarantine house deep in the Jamestown valley so I could not reach the satellite. 10 days wasted but some FT8 on HF with my Yaesu AT120 vertical strapped to a long metal fence.
I moved to high ground but still could not get the Satellite gear to work. Huggy Bear, Garry ZDGWM had some spare bits to make up for my Bias T injector for the LNB which I assumed I had failed, but his best mate soldered a capacitor back onto the board. My Android phone told me I was looking out due north from my new location, alas it was northwest, so of course I did not see the satellite for ages which was way round to my right (this is 15 degrees South so sun facing is north).
Meanwhile Garry had a call from HM customs to say a big package has arrived. This was sent by Spanish hams had arrived after a long wait. It was full QO-100 kit and a decent sized dish. He got on air with the satellite with help from Jose EA2AA a day or two before me! Jose further aided me to get on air using my 30cm dish and did Francisco on WhatsApp and email.
QSL: LOTW eqsl and QSL card manager Pedro, EA5GL pedro.ea5gl@gmail.com
Don't mail to St Helena as post is too slow.
The logging for FT8 is worked well, but failed for QO-100 so I will need to edit those now back in the UK
The day job was very intense as a few doctors short and no surgeon, so not on air as much as I had hoped.


Moved to Half Tree Hollow, a better location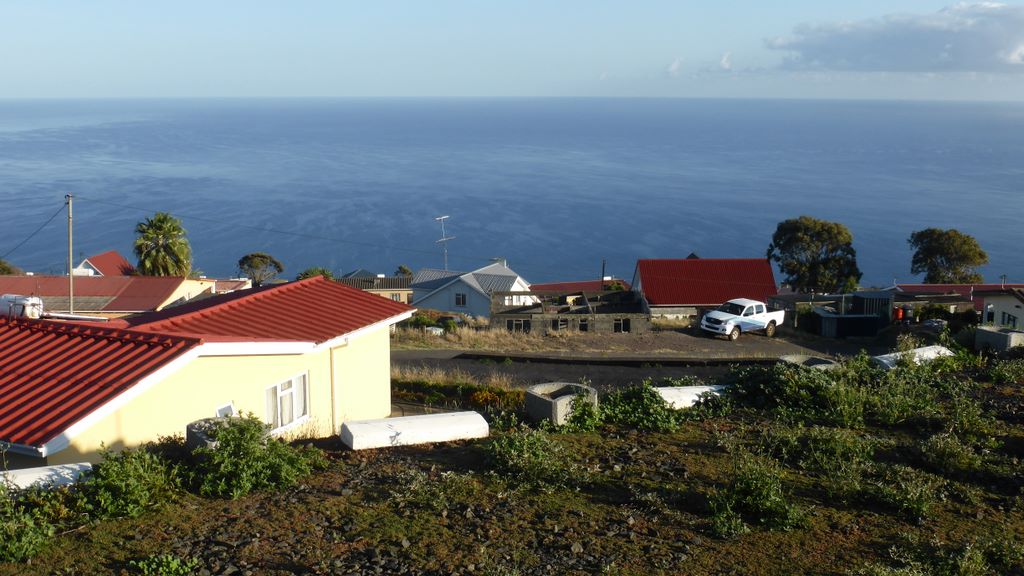 Falklands as VP8DPD July 22nd to September 8th 2020.

This was more successful from ham radio point of view than my past trips in that I had two weeks in Covid Isolation before I could start work. My trusty Atas 120 was bolted to a better ground plane; a metal fence. And thanks to Bob (VP8LP) and Janet (VP8AIB) teaching me the bleeding obvious, I got started on digital modes. Later Mario, VP8EME introduced me to moonbounce from his container shack above Stanley.

There were problems with Radio licenses. I discovered there that without notice to overseas license holders, all lifetime licenses were revoked some months before I arrived. I think the plan was that in future all licenses should only be for resident islanders. There was a successful legal challenge by Chris Gare VP8DPL. I had already obtained a temporary licence for one year, but by October I got back my life-time license. Gory details are on https://openfalklands.com There is still an unresolved problems about licensing BAT and South Georgia and future DX-peditions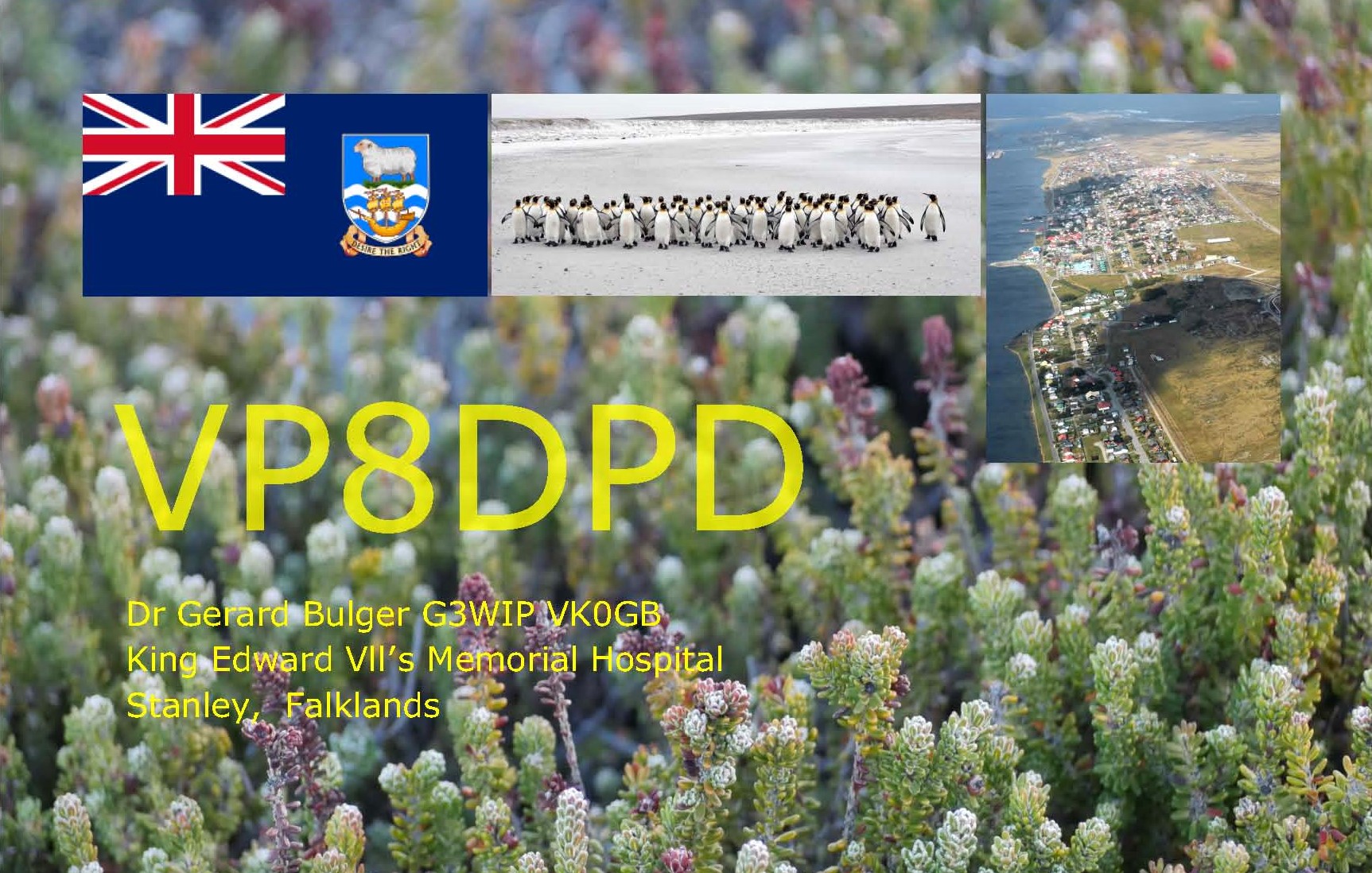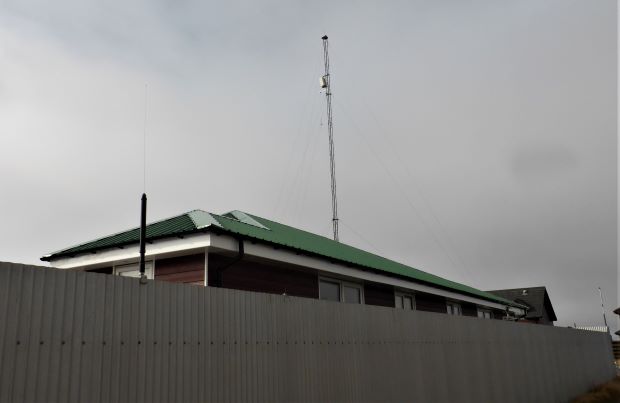 Atas in fence and KTV tower behind.

<![if !supportLineBreakNewLine]>
<![endif]>
From 15th February to 1st April 2016 I was in the Falklands as VP8DPD in Stanley. I am a doctor who happens to be a ham who goes to unusual places.
These are not DXpeditions as such, as have a day and night job to attend to.
As it happens the day job was busier than I expected, with large Tourist ships visiting as well as Fishing vessels so was not on air that much

Conditions when I was there were not good, and the Vertical I took was not much good as most of Falklands is blown dry rock, so no decent ground plane.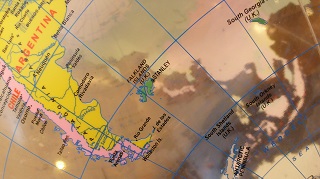 <![if !supportLineBreakNewLine]>
<![endif]>
Maritime Mobile
From 24th January to 11th February 2014 I was able to operate as
G3WIP/MM on the Titanium Explorer going from Gulf of Mexico to Gabon
With kind permission of the Captain while we sailed across the Atlantic. It would have been necessary to shut down for operational reasons at any time. Ship's safety, let alone my day (and night) job as ship's doctor took a priority at all times.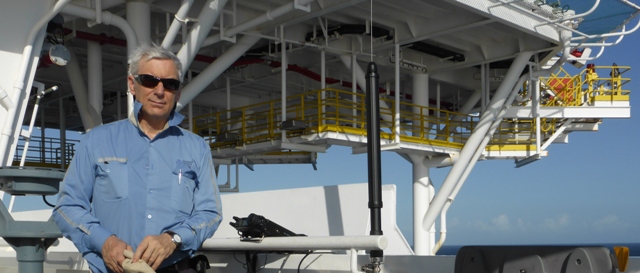 Yeasu 857D and AT120 on wing of bridge 90ft ASL
That tiny vertical worked astonishingly well as we had a good ground plane!
Worked a MW and then ZL station one after the other from 8degN 48degW.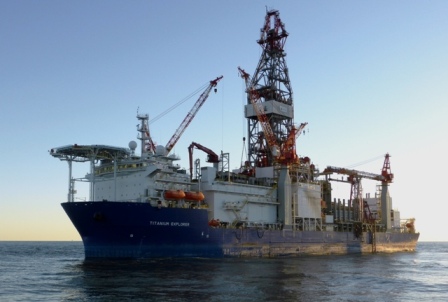 The wind and currents were against us at the start of the trip, but The Titanium Explorer did in the end sail across the equator at Greenwich (Prime) Meridian on Monday night 10th February 2014. We had good Royal Diamond Shellback QSOs (see this link about line-crossing). I did believe this is an Radio Amateur first to have contacts at 0deg N-S E-W. I have since found two previous operators and now doubt there will be more to form a unique club. The stations worked ranged from from India through to South Africa and Canada, and not forgetting a surprised UK amateur who using his pedestrian mobile kit walking on Blackpool waterfront. We could give each other good reports with good copy.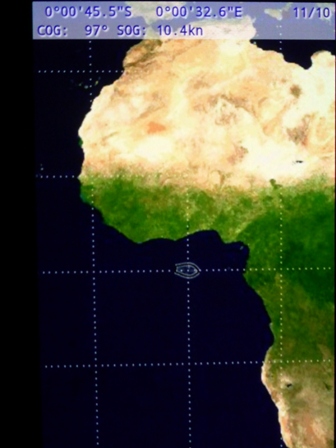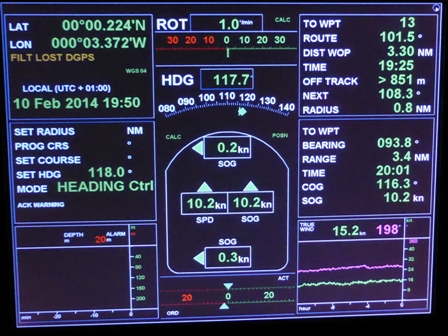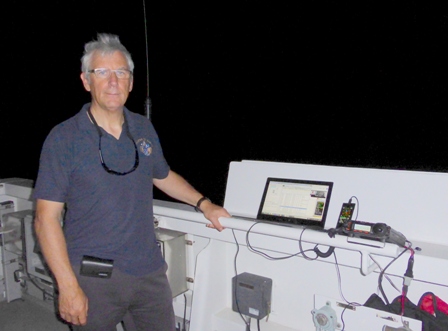 QSOs in progress

Titanium Explorer can be tracked by looking it up on Vessel Finder web sites.

More pictures

<![if !supportLineBreakNewLine]>
<![endif]>
www.hrdlog.net

Amateur Radio Antarctica VK0GB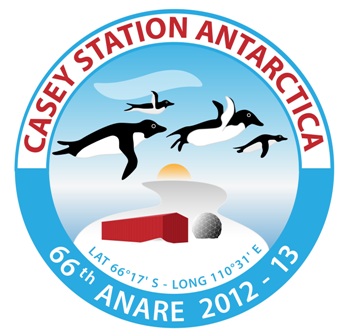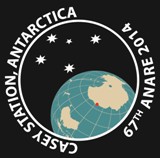 I was operating as VK0GB from Casey Station Antarctica in 2012 and October and November 2013 I was hoping to be there until February, but this is Antarctica and unexpected happens
I flew out 2nd December.
Latitude (deg S): 66.2792; Longitude (deg E): 110.5356
F5PFP Medhi had kindly agreed to be my QSL manager.
I am G3WIP in the UK and in Australia VK4BGL, but I was hardly active since the 1970s, occasionally I would be on 2 metres This DX location callsign has brought me back to HF amateur radio, starting December 2012 when I came down for a summer season on RSV Aurora Australis.
#VK0GB  was operating on 20,18, 10 metres with occasional excursions to 15 and 40 metres is now QRT until further notice
— Dr Gerard Bulger (@gerardbulger) November 16, 2013
The kit I have is a Yaesu FT-857D and at Casey I used either of two vee half rhombics/sloping triangles. The antennas are spare at the Casey receiver hut (it is really a DX/RX hut with VHF marine repeater gear) which is just over 1km away from the station. Last season I walked to the hut there and back to make any calls and have any QSOs, but this 2013/14 season I was be able to be on air a little more often as I set up a remote rig using VOIP and front panel control, (www.remoterig.com) using the fibre cable that runs to the hut. I could also switch antennas remotely.
I announced that I was on on via DXSUMMIT (DXcluster)
Being at the pointed end of DX pile-ups was a shock, especially as when I was last this active was when the Internet did not exist. I had not even used electronic logging before.
My day and night job there as the doctor on station would ALWAYS come first so I can never promise too much activity. These are not DXpeditions as such.
More of Casey here thanks to French Polar Team
Click a picture to see a larger view.
---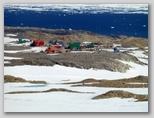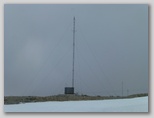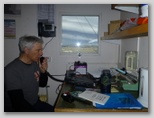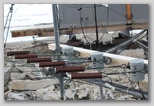 Casey Station Receiver Hut Inside Wire Fed Antenna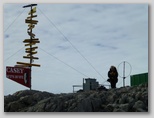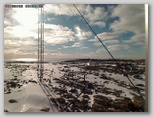 Loop last year View from Rx hut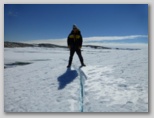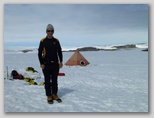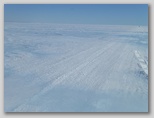 Field Trips Most of Antarctica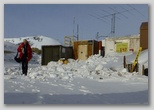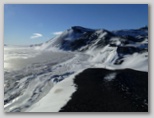 At KC4USV McMurdo View Hut point McMurdo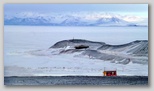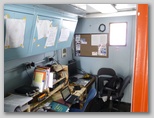 Discovery(Scott) Hut Inside McMurdo KC4USV

73s Gerry VK0GB

CONTACT ME VK0GB

HOME