Falkland Islands 2016 VP8PDP
Maritime Mobile Radio 2013 G3WIP/MM. (0 deg N-S-E-W)
Antarctica Casey Station 2012 and 2013 VK0GB

(https used on these pages so you will need to allow external/unsecure content to view HRDlogs)
Home pages
Contact


From 15th February to 1st April 2016 I was in the Falklands as VP8DPD in Stanley. I am a doctor who happens to be a ham who goes to unusual places.
These are not DXpeditions as such, as have a day and night job to attend to.
As it happens the day job was busier than I expected, with large Tourist ships visiting as well as Fishing vessels so was not on air that much

Condtions when I was there were not good, and the Vertical I took was not much good as most of Falklands is blown dry rock, so no decent ground plane.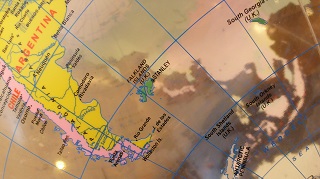 From 24th January to 11th February 2014 I was able to operate as
G3WIP/MM on the Titanium Explorer going from Gulf of Mexico to Gabon


With kind permission of the Captain while we sailed across the Atlantic. It would have been necessary to shut down for operational reasons at any time.

Ship's safety, let alone my day (and night) job as ship's doctor took a priority at all times.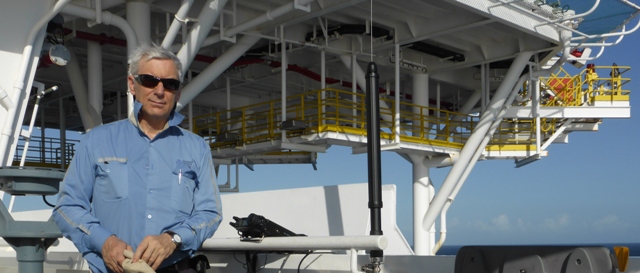 Yeasu 857D and AT120 on wing of bridge 90ft ASL

That tiny vertical worked astonishingly well as we had a good ground plane!
Worked a MW and then ZL station one after the other from 8degN 48degW.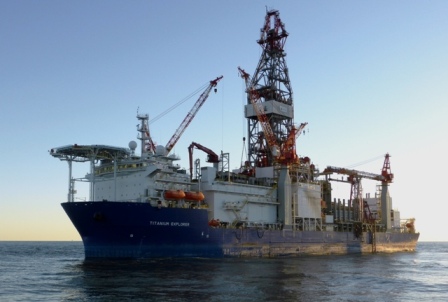 The wind and currents were against us at the start of the trip, but

The Titanium Explorer did in the end sail across the equator at Greenwich (Prime) Meridian on Monday night 10th February 2014. We had good

Royal Diamond Shellback QSOs (see this link about line-crossing)

. I believe this is an Radio Amateur first to have contacts at 0deg N-S E-W. The stations worked ranged from from India through to South Africa and Canada, and not forgetting a surprised UK amateur who using his pedestrian mobile kit walking on Blackpool waterfront. We could give each other good reports with good copy.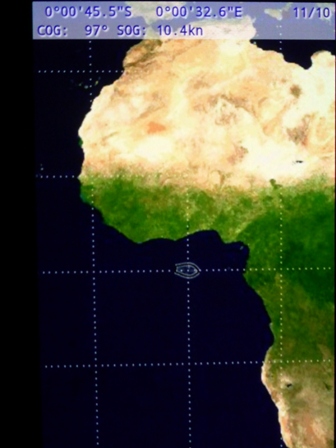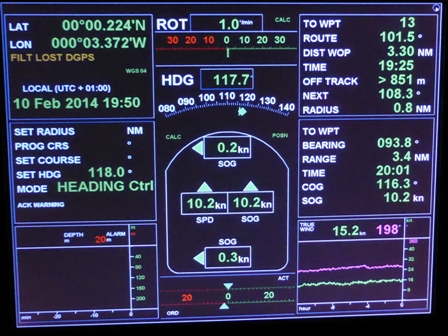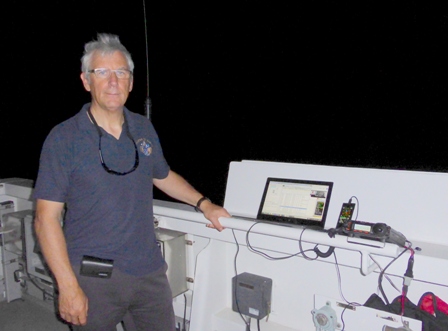 QSOs in progress

Titanium Explorer can be tracked by looking it up on Vessel Finder web sites.

More pictures



www.hrdlog.net




Amateur Radio Antarctica
VK0GB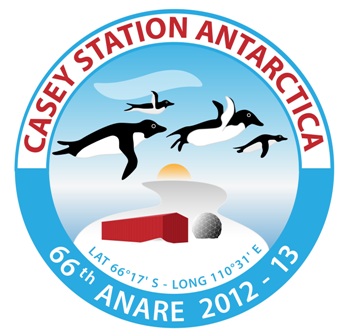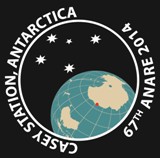 I was operating as VK0GB from Casey Station Antarctica in 2012 and October and November 2013 I was hoping to be there until February, but this is Antarctica and unexpected happens
I flew out 2nd December.

Latitude (deg S): 66.2792; Longitude (deg E): 110.5356

F5PFP Medhi had kindly agreed to be my QSL manager.

I am G3WIP in the UK and in Australia VK4BGL, but I was hardly active since the 1970s, occassionaly I would be on 2 metres This DX location callsign has brought me back to HF amateur radio, starting December 2012 when I came down for a summer season on RSV Aurora Australis.
The kit I have is a Yaesu FT-857D and at Casey I used either of two vee half rhombics/sloping tiangles. The antennas are spare at the Casey receiver hut (it is really a DX/RX hut with VHF marine repeater gear) which is just over 1km away from the station. Last season I walked to the hut there and back to make any calls and have any QSOs, but this 2013/14 season I was be able to be on air a little more often as I set up a remote rig using VOIP and front panel control, (www.remoterig.com) using the fibre cable that runs to the hut. I could also switch antennas remotely.

I announced that I was on on via DXSUMMIT (DXcluster)

Being at the pointed end of DX pile-ups was a shock, espcially as when I was last this active was when the Internet did not exist. I had not even used electronic logging before.



My day and night job there as the doctor on station would ALWAYS come first so I can never promise too much activity. These are not DXpeditions as such.




More of Casey here

thanks to French Polar Team



CONTACT ME VK0GB
Follow me on twitter #VK0GB
HOME


Click a picture to see a larger view.

---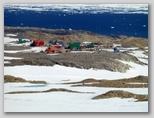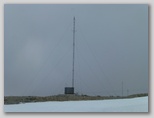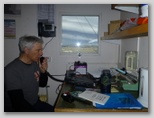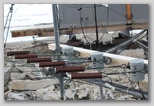 Casey Station Receiver Hut Inside Wire Fed Antenna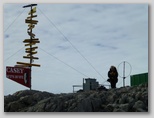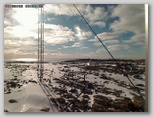 Loop last year View from Rx hut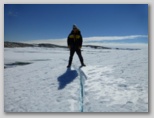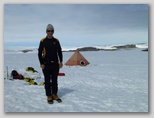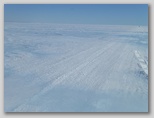 Filed Trips Most of Antarctica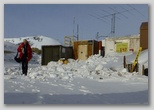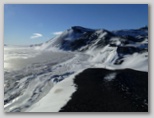 At KC4USV McMurdo View Hut point McMurdo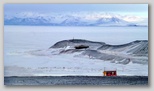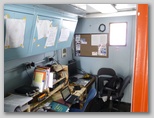 Discovery(Scott) Hut Inside mcMurdo KC4USV

73s Gerry VK0GB

CONTACT ME VK0GB

HOME