Borroloola Northern Territories Feb-April 2011

I worked as sole GP in the community of Borroloola. It is located on the McArthur River in the Gulf of Carpentaria, approximately 850 kilometres south east of Darwin and 670 kilometres from Katherine. Population 1200 plus outstations. The work included weekly visits by chartered aircraft to Robinson River, located 120km south east of Borroloola - with monthly visit to Kiana outstation. The clinics were staffed by Aboriginal Health Workers, Remote Area Nurses Clinical support was also provided by the Aerial Medical Service telephone consultations and medical retrievals from Darwin. This work included the very ill, acute medicine, trauma as well and chronic disease management (rheumatic and diabetic)
Tristan Da Cunha. November 2011- March 2012 Chief Medical Officer.
Here the doctor is the only qualified medical professional this Island, this being the most remote medical post in the world, in the middle of the South Atlantic. There is no airfield on this volcanic island; it can be two months before the next ship arrives. The doctor has to be prepared to do anything required including GA and surgical procedures. It has a small hospital and offers emergency services to passing ships in this part of the South Atlantic
.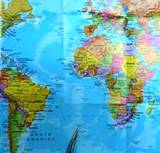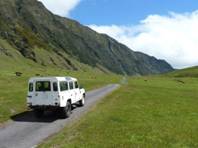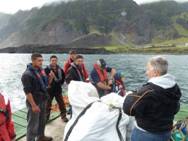 April-August 2012
Working back in Cairns Australia at The Doctors in general practice with medical student attachment teaching.
September 2012 February 2013 Australian Antarctic Division Kingston Tasmania.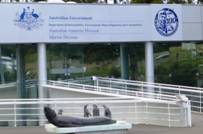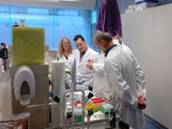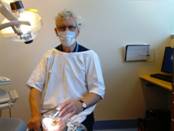 I started with the intensive Remote Medicine Training, full time September to November 2012. The work included being the ship's doctor on Aurora Australis on the voyage to Casey station where I was then a summer doctor covering Casey Station and Wilkins Airfield.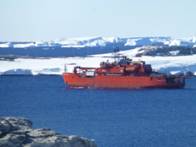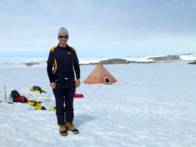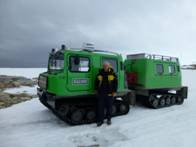 Guinea Conakry West Africa March-May 2013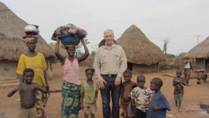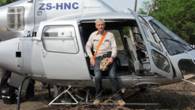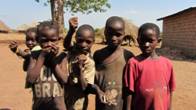 Site Medical Officer at Feranah and Foreceriah, part of the Simandou Projec
t
I was called in at three days notice to work with InternationalSOS. providing medical support to ex-pat and local workers and medivacs. Much of the work there was associated with the risks of helicopter slinging work. There was cholera outbreak at another other village, so prepared an isolation ward, otherwise working on malaria in treatment and prevention in workers. Limited kit but was aided by an excellent paramedic.
The Doctors GP practice Cairns (Nichol Holdings) July-September 2011
This work is at my Australian base and returns to work here between other posts as a GP in this large polyclinic.
Antarctica October 2013 – December 2014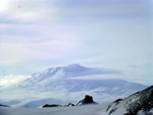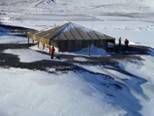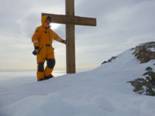 I was sent in on the first possible flight of the season via New Zealand and then McMurdo (US base) where I was stuck for a few days. Arriving early at Casey for the medical evacuation of a patient with the doctor from the Station. In effect I was acting as a winter doctor for three weeks before summer teams started to come in. Also prepared the Wilkins Airfield mass casualty facility.
Gulf of Mexico to Gabon January-February 2014 Oil Rig Ship's Doctor
I was able to take up the post for a month as ship's doctor (InternationalSOS) on the Ultra Deep Water Oil Drilling Rig Titanium Explorer while she sailed at 10 Knots to Gabon waters. Much of the time was preparing Vantage Oil Drilling for remote and African conditions. 138 crew.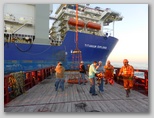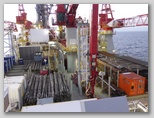 The Doctors Cairns and Townsville (Nicholl Holdings) February 2014-
Back at work at my Australian base February 2014 - In April I moved south to help open the new GP Superclinic in Townsville Queensland, part of the same team. This superclinic is to become a large one stop centre with all facilities of a hospital except for beds.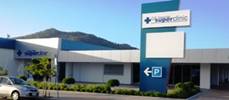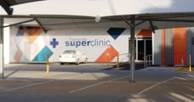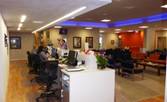 UK 2009-2014
I return to our central London apartment each year for a few weeks, and while there I do a few days work as locum at Gossom's End surgery in Hertfordshire, and some out of hours sessions. I also attend UK post graduate courses. This together with use of internet and email groups keeps up me UK experience. This work helps keeps me keep on a local list of GPs needed for NHS appraisal, revalidation and continued full UK GMC registration and license.